GENETICS
A BASIC APPROACH
---
INTRODUCTORY TERMS
GENES:
ARE HEREDITARY FACTORS ARRANGED IN LINEAR ORDER ON THE CHROMOSOMES OF THE CELL NUCLEUS.
CHROMOSOMES:
THREAD-SHAPED OR COILED STRUCTURES WITHIN THE CELL NUCLEUS. ALL GENES ARE LOCATED ON THE CHROMOSOMES. THERE ARE TWO KINDS OF CHROMOSOMES, AUTOSOMES & SEX CHROMOSOMES.
AUTOSOMAL GENES:
THIS COVERS ALL GENES LOCATED ON THE OTHER CHROMOSOMES (OTHER THAN THE SEX CHROMOSOMES).
LINKED GENES:
GENES THAT ARE LOCATED ON THE SAME CHROMOSOMES.
CROSSOVER:
AN ENTIRELY UNPREDICTABLE PHENOMENON WHICH OCCURS IS THAT OF CROSSOVER WHEREIN LINKED GENES ARE INDEED SEPARATED.
ALLELES:
ALLELIC GENES ARE TWO OR MORE GENES WHICH PRODUCE DIFFERENT EFFECTS WHICH LIE ON THE SAME POINTS (LOCI) OF HOMOLOGOUS CHROMOSOMES.
LOCI:
THE POSITION IN A CHROMOSOME OCCUPIED BY A PARTICULAR GENE.
HOMOLOGOUS CHROMOSOMES:
CHROMOSOMES WHICH ARE IDENTICAL IN THEIR STRUCTURE CONTAINING IDENTICAL SETS OF LOCI IN AN IDENTICAL SEQUENCE.
---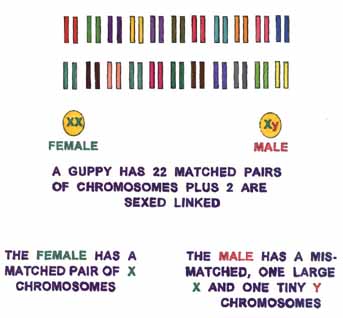 ---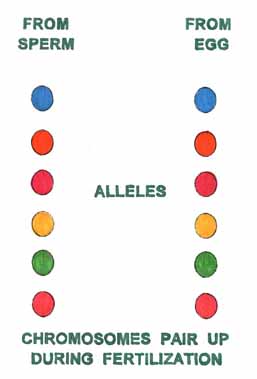 ---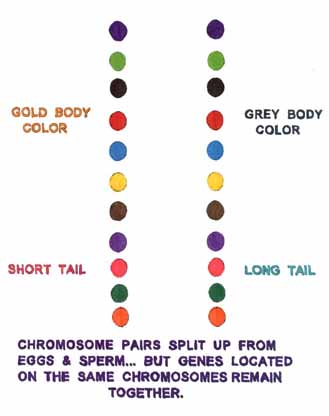 ---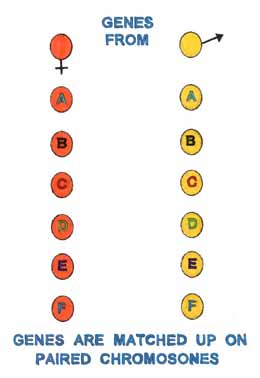 ---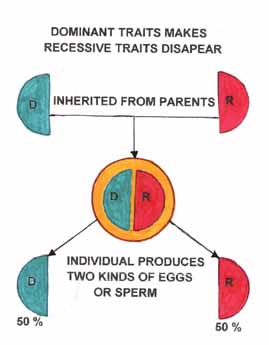 ---
DOMINANT AND RECESSIVE
CHARACTERS OF GUPPIES
DOMINATE ------------------------------------------------------RECESSIVE
WILD GREY ------------------------------------GOLD, BLOND, ALBINO
GOLD-----------------------------------------------------------------------BLOND
LACK OF SWORDTAIL-------------------------------------SWORD TAIL
ROUNDED END OF TAIL---------------------SQUARE END OF TAIL
NORMAL COLOR----------BLACK SPOTS IN FINS OF FEMALES
---
---